Hi Everyone! I pulled out some yupo paper and a rainbow of Ranger alcohol inks. I wet the yupo with the blending solution first and then added my alcohol ink. I used an air blower to help move the ink and solution around on my yupo paper. Once the ink was where I wanted it I left it to dry.
I then took a panel of Neenah solar white and cut it out 7 times with the Lots of Hearts die from My Favorite Things. I then adhered them together with my Gina K connect glue and then cut out the middle to create a well to hold my sequins. I glued that to my card base and used my powder tool to ensure that there were no more sticky parts. I pulled out some Studio Katia sequins and put them in the middle of the die cut.
Then I took my alcohol ink panel and cut that with the Lots of Hearts die and then adhered a piece of acetate to the back of it. I glued that down to cover the sequins. I then cut out the Happy Birthday die from My favourite things with some Neenah solar white paper and used my Glitter clear sparkle embossing power to cover it and used my and there you have it! A fun alcohol ink birthday shaker card!
Thanks for stopping by my blog today!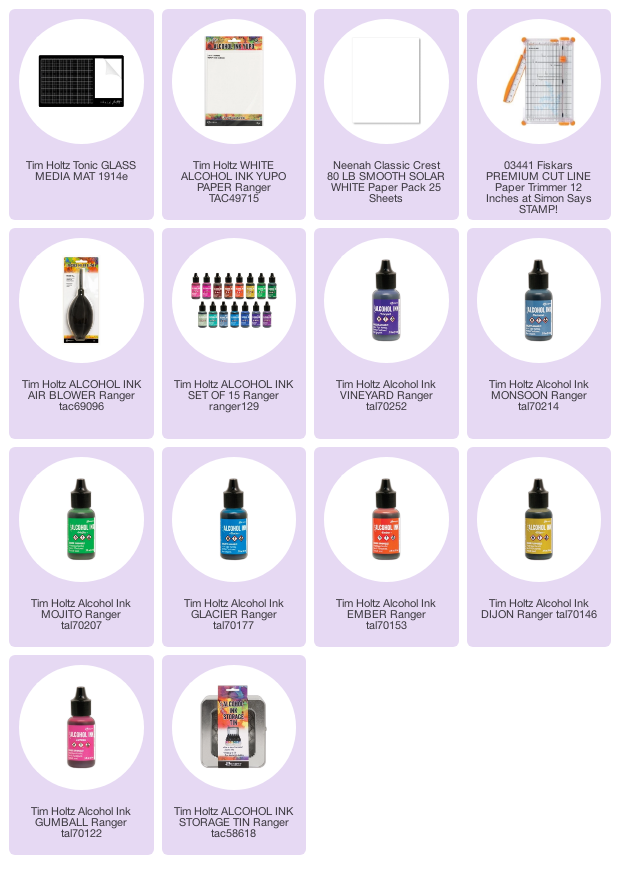 I'll be there to share my tips on making some Alcohol Ink cards! Join me!