I am your host for today's Saturday Challenge which is Winter!
For the challenge today I used the Skate, Sleep, Repeat stamp set! I coloured the image with my copic markers. For the background I cut a background die with a die from my stash and backed it with some gold paper. I cut out the ice with a swimming pool die from my stash and used some embossing powder on it to sparkle it up! I also cut a piece of cardstock to create the snow back in the background and used some Versamark ink on the edge and the same embossing powder to give it a cohesive look! I stamped the sentiment form the Skate, Sleep, Repeat stamp set on some cardstock and cut it out. That's it!
Be sure to check out some of our fellow designers for today's challenge:
Thanks for checking out our talented designers!
Rules for our Challenge:
1. Please mention the Three Room Studio Saturday Challenge in your post and provide a link so that others can join our challenge too.
2. Please link to your blog post and NOT your entire blog.
3. Your project must be new - no back links please. Only ONE entry per challenge.
4. The challenge will close at midnight GMT/7:00 pm Eastern Time on Fridays.
5. You may combine this challenge with other challenges.
6. Please turn off word verification so that we may comment on your card more easily. We realize a lot of you use it for safety reasons. We will do our best to leave comments for each of our challenge participants, however, trying to figure out those letters and numbers can be very frustrating! We strongly suggest using comment moderation as a friendlier alternative.
7. Colour challenges - you must use all the colours specified in the challenge. As well as the challenge colours, you can usually use neutrals - white, black, grey, cream and small amounts of brown, but no other colours at all. The host for the challenge may sometimes give different requirements, so please check each post.
8. Sketch challenges - you can flip or spin the sketch, and change the proportions and shapes, as long as we can still see the basic sketch in your card. Again, the host may sometimes give different requirements, so please check each post.
We would LOVE for you to play along with our Three Room Studio stamps and products but you are more than welcome to use other companies to participate.
OUR PRIZE: One lucky participant per month will be WIN a $15 gift certificate to the Three Room Studio shop!
Please link your entry below: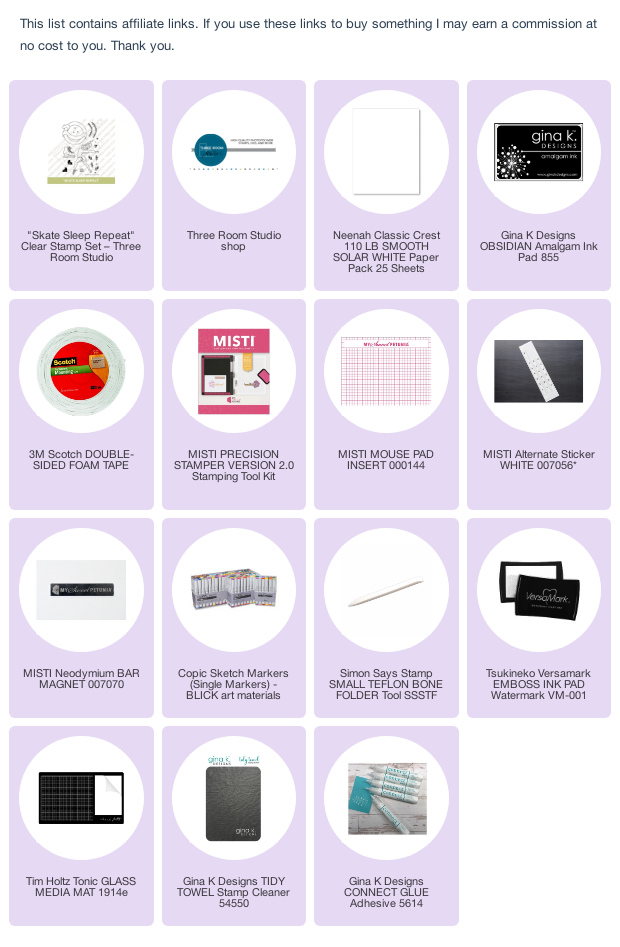 I'll be there to share my tips on making some Alcohol Ink cards! Join me!