Hi Everyone! I finally swatched the most recent Ranger Alcohol Ink colours!
First I cut some Yupo paper into rectangles. I then lay the rectangles out on my Tim Holtz glass mat. Then I dropped 5 drops of alcohol ink on each Rectangle and allowed them to dry. Once the ink was dry I printed out the ink names using the ink swatch templates from Jennifer Maguire's website. I cut the card stock swatches into 2 x 2" squares and then attached the ink swatches to the card stock and placed them into into some coin pockets. So simple to do! Which colour is your favourite? Let me know in the comments!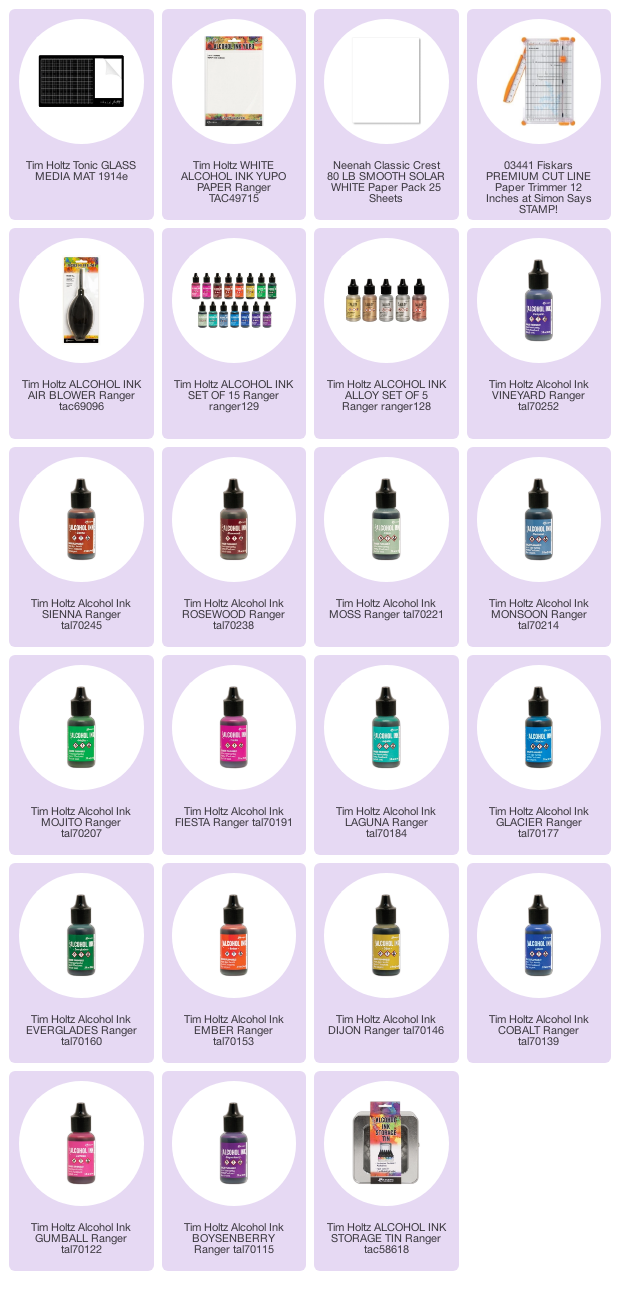 I'll be there to share my tips on making some Alcohol Ink cards! Join me!